Financing for the 1st Time Homebuyer – Where to Begin?
Financing Can Be Overwhelming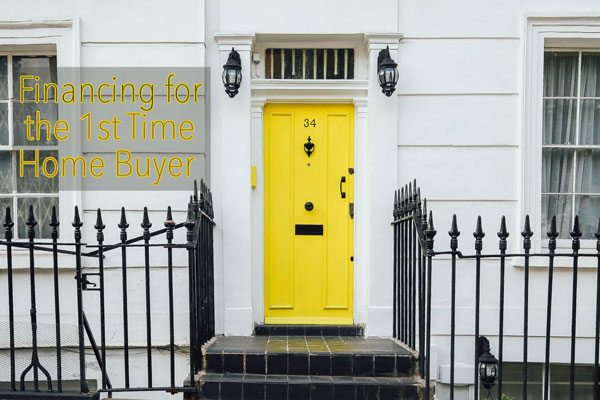 For the first time buyer, the question of financing can appear a bit overwhelming.
Where do I look?
Who should I contact first?
Should I use my bank or a mortgage broker?
Should I consult a lender before or after I find a home I like?
All of these questions and many more will be filling your head and rightly so. Once again, the best source of information is through word of mouth. Contact your friends, family members, and co-workers. Ask them for a referral. Did they have a good experience? Would they use them again?
At this time, you may also want to consult an experienced real estate attorney for a referral. Remember, she has helped numerous buyers through the process and they very often can refer you to someone who will be the exact right fit for your needs.
Pre-Approval vs. Pre-Qualification
Once you've selected a lender, you will first need to know if you are "pre-approved" for a mortgage and, if so, how much you can afford to borrow? It's important to have this information before you start looking; this way, you will know your price range and whether or not you can borrow enough to finance the home you want. Please note there is a big difference between "pre-qualification" and "pre-approval."
Pre-qualification is a cursory and often a verbal process where you give a lender some preliminary information (which is not verified), and they give you a ballpark amount of what you may be able to borrow; often times, they are not even checking your credit. T
The "pre-approval" (which is what most realtors want to see before even showing you a property) is much more involved. Here the lender will check your credit and require you to complete an official application, supplying them with documentation concerning your finances. From this information, the lender can provide you specifics on the loan amount for which you are approved and the rates you will be likely to get, depending upon when you lock in the rate.
Gather the Necessary Documentation
What information will the lender need in order to provide you with the "pre-approval?" First, your lender will want to know about your income and expenses, including any bonuses, commissions, overtime, and whether or not these sums are reliable from year to year. Generally speaking, your lender will want to see that your fixed housing payments (principal & interest, taxes and insurance ("PITI")) will not exceed a certain percentage of your gross monthly income.
They will also want to know what debts you have, for example, auto loans or leases or student loans. Before you begin this process, you should gather the following information:
Documentation of income (pay stubs, W-2's, tax returns), your recent bank statements showing how much you have saved for a down payment and documentation of other sources of income, such as spousal or child support, pension income, or disability payments;
Some type of verification of employment history, showing how long you have been at your current job (2 years is helpful); but even if you have changed jobs, you should be ok, provided you've stayed in the same line of work and are earning the same or more income at your new job;
Documentation of your credit score (the lender will likely pull your credit, but it doesn't hurt to have this);
Documentation of any other assets you have, such as 401ks, IRAs, whole life policies, stocks or bonds
The balances and account numbers for all loans and debts, such as auto and student loans, credit card balances, and any other loans you owe.
Receive Your "Pre-Approval"
With this information, the lender can determine if you will be approved and for how much. Remember, the percentages and credit scores referenced herein are generalities, and although many lenders rely on statistical models, each lender has its own underwriting guidelines and may evaluate you differently.
Essentially, a lender will look to see:
Your ability to repay the loan (based largely on your income)
Your likelihood of success based on your credit score (roughly 680 is considered good)
The amount of money you wish to borrow which, of course, depends upon where you want to live.
SaveSave